How do I create multilanguage PDF QR Code?
Using the multilingual QR Code solution you can create a single QR Code that launches a different PDF file depending on the language of the user's device. This is a very powerful, contactless and paper-saving solution in contexts like restaurant menus, instruction manuals or touristic guides.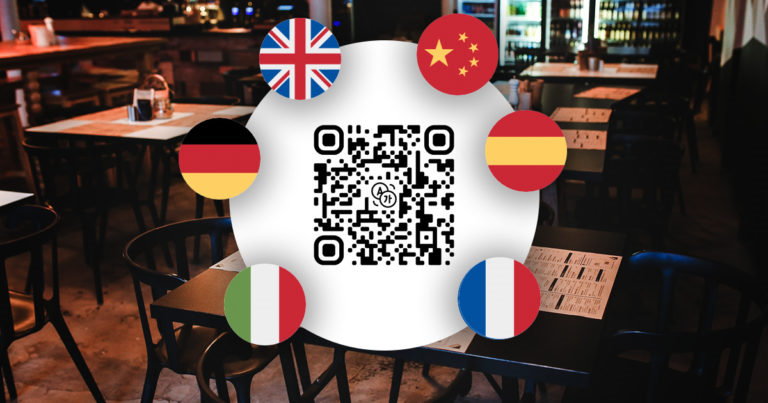 These are the steps you have to follow:
1. Upload the PDF files
Go to your Media section and upload all the PDF files with the different languages you are going to use (Example: restaurant menus)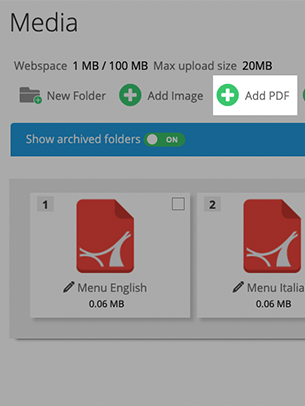 2. Create your PDF QR Codes
Create a PDF QR Code with each of the PDF files you uploaded on the previous step.
Go to "Create QR Code > PDF" and assign the PDF to each QR Code.
Here you can also add a name, title, description, a cover image, do some color touch ups, and set if you want the user to download the PDF directly or go through a preview presentation page.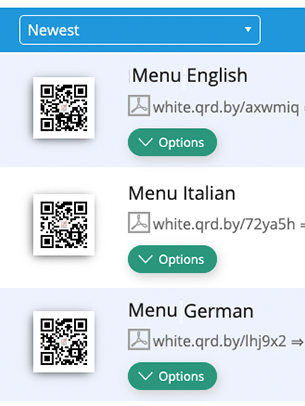 3. Create Multilingual PDF QR Code
Once you have created all the PDF QR Codes you are ready to create the multilingual QR Code.
Go to "Create QR Code > Multilingual" and create as many rules and languages you support.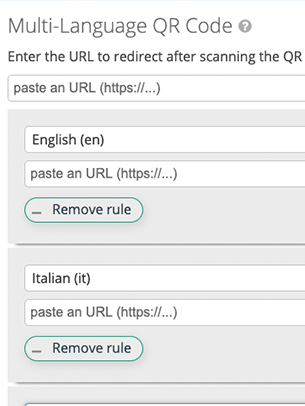 4. Assign each PDF to each language
Remember that the first URL is the default one in case the user is requesting a language you do not have.
Copy the vanity URL of each of the QR Codes you have created in the previous step to each of the language you are going to offer.